The Jewish music scene is mourning the loss of one of its most distinctive voices, Michoel Schnitzler, who passed away at the age of 62. Reports confirmed that the singer suffered a massive heart attack on Friday, April 14th, in Rockland County, New York. Schnitzler's sudden demise has left fans and the music community in a state of shock, prompting a wave of tributes and remembrances.
Michoel Schnitzler Passes Away After a Massive Heart Attack
How did the events unfold leading to Michoel Schnitzler's untimely death? Schnitzler had returned to New York from Israel, where he celebrated the Jewish holiday of Pesach. His heart attack occurred in the village of Airmont, leading to immediate intervention by Hatzalah. Despite their efforts, including CPR, Schnitzler's life slipped away, marking a poignant end to his lifelong struggle with heart ailments.
What history of health issues did Schnitzler face? His battles with heart conditions were well-known, and previous hospital admissions underscored his vulnerability. Ironically, he once addressed premature rumors of his death with humor, indicating his resilience and enduring spirit.
Schnitzler Launched his First Album in 2000
What are the roots of Schnitzler's musical journey? Hailing from Berkley, California, Schnitzler's passion for music was evident from a young age. His talents flourished in the Jewish music scene, where he began by lending his voice to weddings and communal events. It was in 2000 that Schnitzler transitioned from performer to recording artist, launching his first album and initiating a prolific career.
How extensive was Schnitzler's discography? Over his career, Schnitzler released 15 albums, blessing the Yiddish music landscape with more than 150 original songs. His works resonated with many, as songs like "Adoni Hamelech" and "Tov Lehodos" became embedded in the hearts of his listeners. His collaborations expanded his reach, connecting him with notable artists such as Motti Ilowitz, Lipa Schmeltzer, and Pinky Weber.
What does his music convey about his legacy? Through his music, Schnitzler not only entertained but also provided a voice to a community, intertwining spiritual depth with the joys and challenges of Jewish life.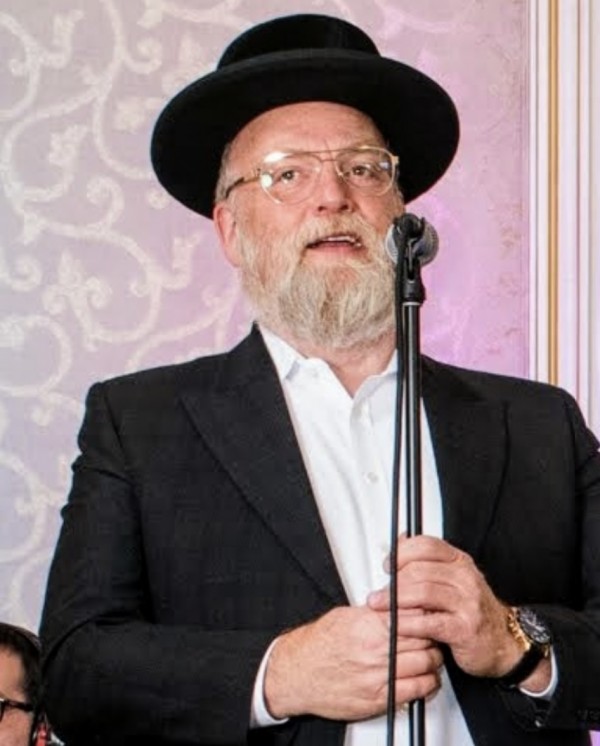 Tributes Pour In for the Singer
How have individuals expressed their grief and respect? The news of Schnitzler's passing spurred an outpouring of tributes from fans, fellow artists, and community leaders. The impact of his music and personality was reflected in personal anecdotes, communal statements, and social media posts.
What was the nature of the tributes shared by fellow artists and leaders? Singer Yoely Lebovits referred to Schnitzler as a "Rebbe of Jewish Chasidic Music," noting the emotional power of his music. Rabbi Chanina Sperlin highlighted Schnitzler's unique ability to reach the souls of his listeners, affirming his status as a legend and a voice for a generation.
How have fans reacted to Schnitzler's passing? A fan's tribute encapsulated the duality of Schnitzler's influence: his extraordinary talent and his critical perspective on societal issues within the Hasidic community. His empathetic nature and loving approach to his art and audience were particularly cherished and will be profoundly missed.
What is the collective sentiment following Schnitzler's death? The overwhelming response to Schnitzler's death signifies a collective sense of loss for a man who was much more than a singer. His contributions to Jewish music and his ability to touch lives far exceeded the notes and lyrics he performed.
As we bid farewell to Michoel Schnitzler, we reflect on his musical heritage and the indelible imprint he left on the world. His voice may have been silenced, but the echoes of his melodies will continue to stir souls for years to come. We extend heartfelt condolences to his family, friends, and all those touched by his life and music. May his memory be a blessing and his melodies a comfort to those who mourn his passing.